What do you know about creating a chic and cozy interior? If a lot, you can bypass this article. If not, please read on.
They say that home is where the heart is. Besides having a loving family, an interior that's charming and inviting is certainly part of this lovely saying.
Renovating a space and making it your own will create a space that makes you feel right at home.
So start brainstorming and read these tips to get some great ideas on how to make your interiors cozy, chic, and inviting.
1. Antiques Paired with Contemporary Pieces
For a relaxed style between pieces, pairing contemporary elements with heirloom antiques will look stunning in a space. Decorating this way will create a perfect interior won't be completely overwhelmed by antiques.
Instead, it will have a perfect mix of modern pieces and historical remnants of the past, creating timeless beauty.
2. Curvy and Cozy Interior
Love curves and lines? Create an interior that's bold with concentric circles. The circles will look stunning on a rug that will take up most of the floor.
Look above at the ceiling and decide whether you can change something there as well. A wood ceiling with lots of lines will look fantastic with a complementing rug and other playful shapes will also pull the room together.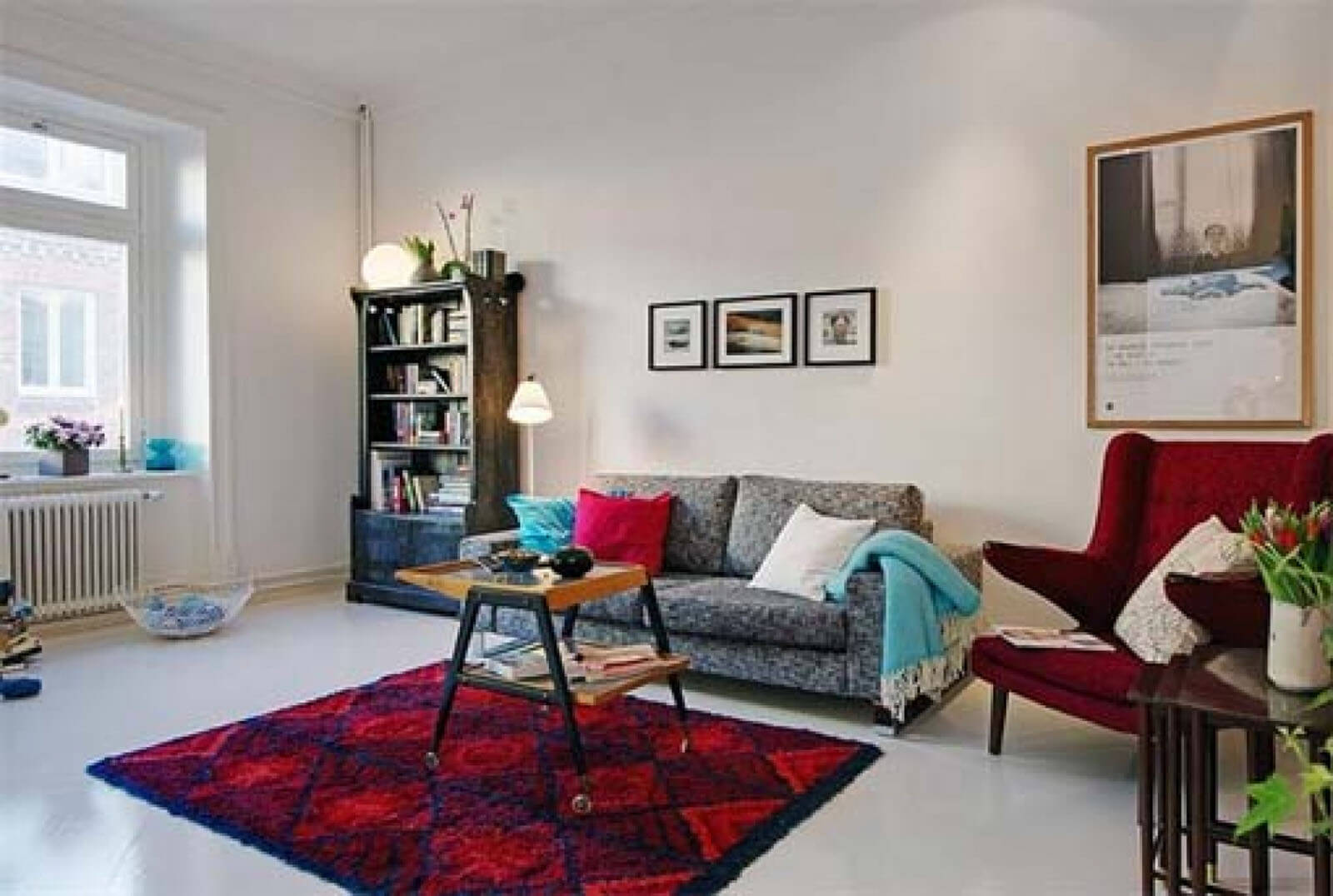 3. A New Chic Bathroom
If you love the shabby chic style and want to create a bathroom that you will love, seek out décor pieces that will fit this theme.
This may include pink and feminine flowers, a mirror with a unique shape, and other pastel colors.  For added comfort consider heating floors and a large bathtub and you will feel right at home.
4. An Outdoor Escape
A charming home isn't only about the interior. A nice outdoor escape will be ideal for a beautiful home that's already comfortable.
Bring comfort outdoors too and implement lush and rich colors like purple. A purple sofa and pillows will look inviting and the entire look outdoors will create the comfy and chic look you had envisioned.
5. A Dreamy Library
An inviting library is yet another interior that you can renovate to fit your needs. Whether it will have a cozy sofa, plenty of books on classic bookshelves, or plenty of lighting is up to you, but creating a library that will make you feel at home is the idea.
A library is a great solace to escape to on a busy day – plus with the right décor pieces, it will be very peaceful and calming as well.
A wall fountain is another décor piece to consider which will be very soothing to listen too while reading or researching.