Do you know how to choose the right blinds for your home?
If not, here is a guide on how to do it:
How to Choose the Right Blinds for Your Home
The work involved in building a new home does not end with raising an external structure alone. In fact, the more complex and laborious task comes only after that.
The interior designing of a home is as important as its architecture.
Amongst many aspects that are a part of interior décor, coming to a decision whether to use curtains or blinds is in itself quite an intimidating process.
Once you have made up your mind to go in for blinds due to various reasons such as privacy or safety, the work gets even tougher as you will now have to narrow down on the type of blinds to use!
There are a plethora of choices available and it can be quite confusing while determining the most appropriate choice for your homes. Here are a few pointers that will aid in your decision-making process!
There are two important aspects to consider while determining the type of blinds for your homes.
First, it is essential to understand the various types of blinds and their benefits and drawbacks.
The second point is to keep in mind the type of room and furniture and the overall ambiance.
Let's go through these two facets in detail.
Also Read: Best Paint Sprayers
Types of Blinds
There are numerous kinds of blinds that are available these days. The most popular and common amongst them are Vertical blinds, Venetian blinds, Roller blinds, Velux blinds and Roman blinds.
1. Vertical Blinds:
These are a very common choice by households, as they tend to be widely available in various colors and in sizes that usually fit most windows and doors.
They are an obvious choice when you are looking for something simple and convenient without spending too much time and energy.
2. Venetian Blinds:
People often choose these blinds as they offer great style at an affordable price.
They are also of good quality and thus often used by homeowners who are in the process of giving a face-lift for their homes in order to put them up for sale.
3. Roller Blinds:
These are perhaps the most widely used type of blinds in homes as they offer the highest level of practicality and usefulness when compared to other blinds.
They can also be easily customized for a reasonable fee, which is perhaps the key reason as to why they are a popular choice.
4. Roman Blinds:
Roman blinds are an apt choice when you are looking for something unique or creative, rather than practicality or usefulness.
These blinds offer a rich and luxurious finish to any ambience!
5. Velux Blinds:
When money is not a factor and you are looking for something rich and enduring, the Velux blinds are the optimal choice.
These blinds are a result of the use of best quality materials and engineering processes and thus, the high cost. However, there is nothing better than these in the market!
Once you have got a fair idea and understanding of the different kinds of blinds, the next most crucial point to consider is the type of room or ambience it will feature.
Only when you take into consideration all these aspects, you can be assured that your choice of blinds will suit the interiors of your homes.
While choosing blinds, it always helps to bear in mind two critical considerations, functionality and aesthetic appeal.
If any of these is compromised, the overall outlook will not come out as expected.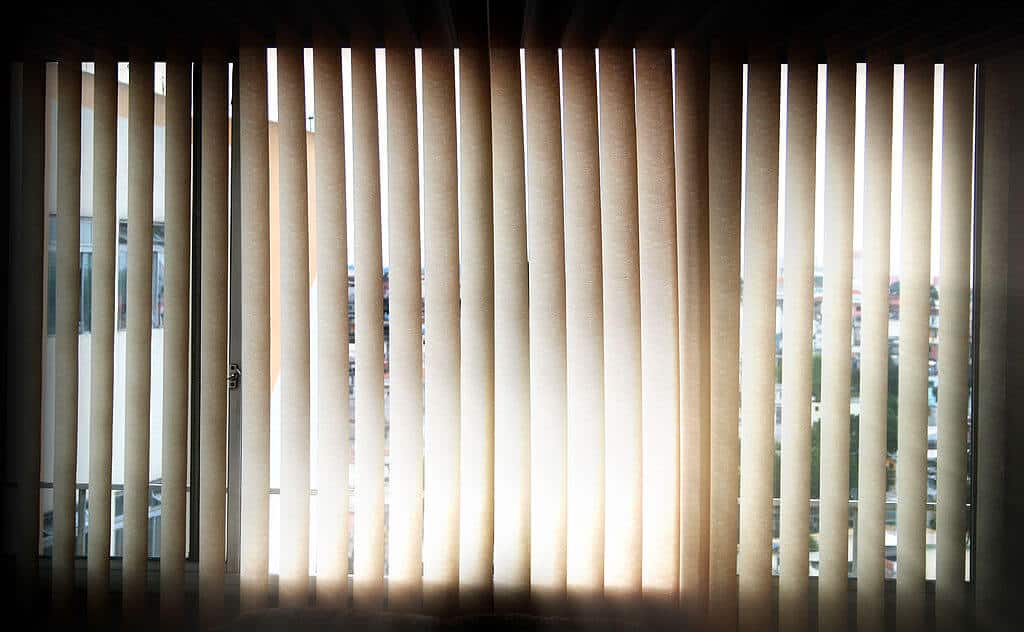 Let's discuss the various types of rooms and which type of blind will more appropriately suit it.
1. Bedrooms:
Any blind with soothing color combinations and luscious fabric will typically suit bedrooms.
Most people use a roller or roman blinds as they have a wide blackout range and block the early morning sunlight from seeping into the bedroom, especially when you decide to sleep in!
2. Living Rooms:
Living rooms usually require blinds that are easy to maintain when they get stained or wet.
You can choose any kind of blind as all of them can be easily cleaned.
One important factor to ponder is the type of furniture used in the living room and make sure that the blinds complement the furniture.
3. Bathrooms:
This is perhaps the most tricky decision to make as you will have to bear in mind a number of issues such as humidity, dampness etc.
It is better to stay away from wood and fabrics as they easily collect mildew.
Choosing water resistant blinds such as a roller or Venetian blinds can prove to be a very smart choice, especially in the long run!
4. Kitchen:
This is yet another intimidating decision to make as this also involves several elements such as temperature changes in the room due to cooking, moisture levels, cooking smells etc.
While choosing the blinds, it is essential to keep in mind to purchase blinds that can be cleaned easily as they are subject to high amounts of stains.
The most probable choice would be a combination of the functionality offered by the Venetian blinds and the aesthetic appeal of wood blinds.
Final Words on How to Choose the Right Blinds for Your Home
The above pointers are aimed at giving you a heads-up when you are faced with the issue of deciding the types of blinds for your homes.
However, these are probable solutions and the ultimate choice depends on each individual's functional needs, budget restraints and the importance they place on external looks.
Taking into consideration all these things will help you to choose the right blinds for your home.