Want to learn how to finance a new home? Well, you are on the right page.
Owning your own home has always been the great American dream. So how do you go about financing a new home in an increasingly tough market?
How Much Can You Afford?
Budgeting for a new home is a serious business and there are many things you need to take into account. Firstly, you need to work out your budget.
Consider your combined family income, existing liabilities, assets and savings.
In Brief:
Work out your borrowing power and get approved in principle.
Be aware of substantial starting costs.
Be informed – ask your lender the right questions.
There are specific issues for new homes and apartments.
In this Article:
Part 1. Initial considerations
Part 2. Make the right financial choice
Part 3. Questions for your lender
Part 4. Specific issues for homes and apartments
Part 5. Top 10 Tips for Home Buyers
Initial Considerations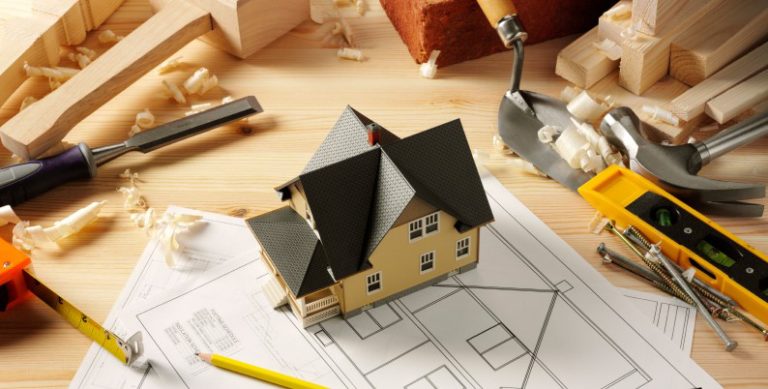 Find out more about the initial considerations, making the right financial choice or financing a new home or apartment.
There's also information for first home buyers and questions you should ask your lender.
Examine your current lifestyle and work out how much of your income you spend on things like eating out, shopping, holidays and gifts. If you decide to take out a mortgage you may have to make sacrifices.
It is vitally important to assess yourself honestly can you really stay in every single Saturday night or wear the same clothes for three years straight? Are you truly prepared to give up wine and weekends away? Make sure you stay realistic while you're in the exciting stage of planning.
Your 'borrowing power' is the amount a financial institution is prepared to lend you. Many lenders provide online calculators that estimate this figure for you.
Simply provide information on your sources of income and your liabilities, including current credit cards. You will still need to be assessed by your lender but can get a ballpark figure for what you can borrow.
Stand By Your Principles
The next step is to get a lender to approve your loan in principle. This means you have been pre-approved for a loan up to a certain amount.
Getting pre-approval can be more important for buyers who are looking for existing property than those who are buying a new home. Some developers have an association with a particular lender and are therefore able to assess your financial situation onsite.
However, by getting pre-approved you at least have an idea of what your spending range is. You also have a benchmark which you can compare with other assessments of your financial situation.
To get your loan approved in principle, you will have to provide your lender with a number of documents. These include:
Proof of income (your last three payslips or a statement or earnings)
Details of current assets
Existing loan commitments
Details of unusual expenses
Proof of identity
Once you have your pre-approval, you're ready to start looking for your home – provided that you've saved for your starting costs.
Make the Right Financial Choice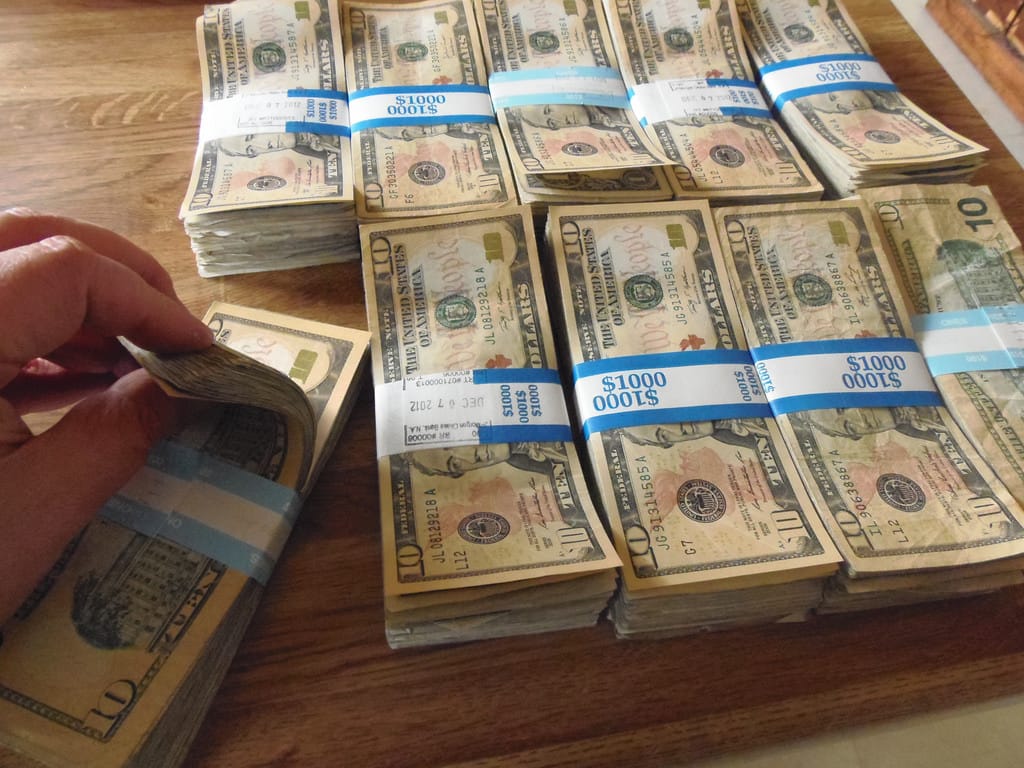 Everyone knows that you need a deposit to buy a new home. But what other starting costs are there? And once you know how much you need, what is the best loan for you?
The following information will help you get your initial financial decisions sorted.
Starting Costs
Think all you need to buy your new house is a loan and some big dreams? Think again.
You'll need a substantial block of savings to cover the initial costs and fees that are embedded in the buying process.
1. Deposit
Most lenders ask for a minimum five percent deposit, though it is always better to have much more than this, as you will pay less interest and less mortgage insurance.
So if you are planning on buying a house worth $150,000 you will need a minimum of $7500.
If you have not managed to save a deposit, some institutions will lend 100 percent of the purchase price if you meet certain criteria.
2. Stamp duty
This extra cost (which is a state tax on the value of your land) will be your largest expense outside the loan.
The amount payable varies quite drastically from state to state and first home buyers may be eligible for some kind of concession. (Read a summary of stamp duty laws and concessions).
A small amount of stamp duty is also charged on mortgage documents.
Lender's mortgage insurance: if your deposit is less than 20 percent of the property's value you will have to pay this. It protects the lender if you fail to meet your repayments.
Do not confuse this with borrower's insurance, which protects you in the same case.
3. Conveyancing
Many people choose to employ a lawyer to do this paperwork – be clear about any extra costs (such as phone calls and photocopying).
You can use a self-conveyancing kit, but you will not avoid paying for a title search, which establishes ownership of the property.
4. Moving costs
Don't be nonchalant about the cost of your removalists – depending on the size and distance of the move this could be substantial.
Questions for Your Lender
Time to talk to your lender? Take along our set of handy questions and you won't be stuck for something to say.
The following ten questions to ask your lender have been supplied by Wizard Home Loans.
Are there any monthly or ongoing fees attached to the loan?
Can I increase my repayments when I want to, or pay off extra lump sum amounts? Are there any minimum amounts required to do this?
Can I redraw or access any additional payments made to the loan, and is there a fee to do this?
Do I have a choice of weekly, fortnightly or monthly repayments?
Can I have my salary paid directly to my loan account?
What is the comparison interest rate?
Are there any fees if I pay the loan out early?
Can I change my loan to a fixed interest rate after it has started, and is there a cost to do so?
What are all the loan application and establishment fees and what do they cover?
What benefits may be available to me as a first time home buyer?
There's one other important aspect you should consider apart from the loans features: who will look after the relationship once you have settled on your loan and moved in?
Think about the level of support and contact you may require during the initial years of your loan. Are you likely to want to renovate? What level of ongoing guidance or contact will you be seeking on your loan?
Specific Issues for Homes and Apartments

Whether you've decided on a new home or apartment, find out more about the financial options available.
Financing a New Home
There are two ways to purchase your new home: you can buy land and have your own house built, or you can buy a house and land package.
Building on your own land
If you decide to buy the land, you will have two separate loans, one on the land and one on the house. The advantage here is that you only pay stamp duty on the undeveloped land and not on the house.
If you are a first home buyer this advantage will possibly be annulled by a stamp duty concession scheme.
You will have to pay your builder progressively as construction takes place (these payments are called drawdown payments and there are usually, but not always, five).
Your lender will usually send out an inspector to check the work and make sure the builder has delivered work to the value stipulated in the contract.
You will have to pay for this inspection. The number of inspections varies from lender to lender.
Buying a house and land package
The payment schedule is different if a developer builds on their own land. You usually pay a 5 percent deposit on the total value of the house and land prior to the commencement of construction.
You then pay the balance when construction is completed, so you don't have to pay off your loan while you are still renting.
However, you do pay stamp duty on the value of the house as well as the property, which is a significant amount. The developer may also charge you interest costs associated with purchasing the land and building materials.
Financing a new apartment
Buying off-the-plan means purchasing on the basis of an architect's plans before construction is completed.
After deciding on an apartment, you are required to pay a deposit (usually 10 percent) to the developer. This money cannot be used by the developer until the apartments are complete.
Settlement usually takes place one to two years after the initial contract has been signed.
Buying off-the-plan can be financially advantageous in several ways.
Advantages
You can make a considerable saving on stamp duty. In some states, stamp duty is paid on the value of the property at the time of signing the agreement. So if you buy before construction begins, you only pay stamp duty on the value of the land.
You fix the price of your apartment at the time you sign the contract. If you buy in a rising property market, your apartment will already have increased in value by the time you begin paying it off. However, this does not apply in a flat or falling market.
The long period between the deposit and final settlement gives you a chance to save for your mortgage. However, unless you're living with your parents you may end up throwing away money on rent while you wait for your apartment to be completed.
Significant Fees to be aware of:
However, there are also significant dangers and extra costs involved in buying off-the-plan. These include (but are not limited to):
Strata fees, which cover building insurance, common electricity and water, maintenance and other costs associated with the building. These fees are paid quarterly. Make sure that yours are being fairly calculated.
Completion delays could mean you keep paying rent for months after you expect.
Alternatively, if building finishes ahead of schedule you have no right to delay settlement of your purchase. This usually takes place within 14 days of the building being completed so keep an eye on the project.
Top 10 Tips for First Time Home Buyers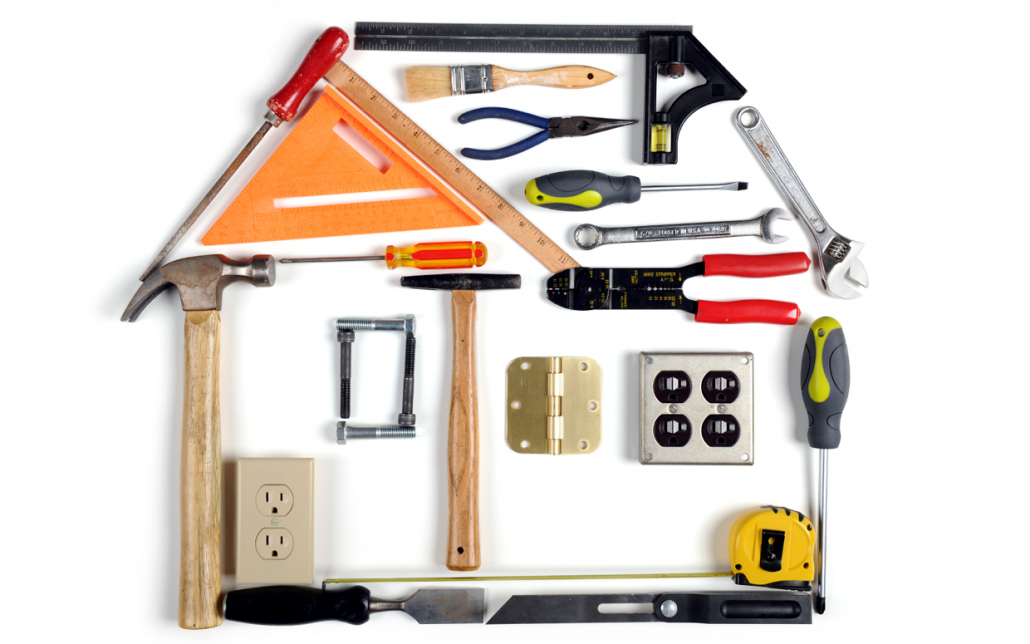 1. Pay debts on time
The No. 1 thing that can impact on your ability to buy a property is your credit history. If you've ever been chased by a collection agency to pay a bill or debt, chances are it will be recorded on your credit history.
A bad credit history signifies to a prospective lender that you may not be able to cope with making regular mortgage repayments.
2. Start saving
Lenders also want to see a pattern of regular saving so set aside as much money as you can in separate savings account in the months before you buy.
3. Use the extra cash to pay off debts
Banks generally look more favorably on loan applications showing people have no debt, despite the fact they may have less cash saved as a result.
4. Get your mortgage first
If you are planning to buy a property in the next few months, don't lash out on other high-cost items before you do.
Large purchases can hurt your credit history, especially if they're made in the few months before you plan to buy your property and you have to take out a loan.
5. Think about what you need
Before you start house hunting, think carefully about your housing needs as opposed to your housing wants.
You might want a five-bedroom house with a tennis court, but if your budget doesn't stretch that far you could be in trouble.
Write a list of everything you need in your new home and stick to it!
6. Start your repayments now
Pretending you are already making mortgage repayments can be wise, particularly if you are going to be living on less after you buy a home. Put the 'repayments' in your savings account.
7. Don't forget pre-approval
Before you start house hunting, it's a good idea to be pre-approved for your home loan. That way you'll know exactly what you can spend.
8. Don't forget ongoing expenses
Home ownership isn't just about making mortgage repayments. Be sure to take into consideration ongoing costs such as council rates, electricity and gas charges and general household repairs.
9. Don't aim too high
If you're used to paying $400 a month in rent and you're about to jump to a home loan where repayments are $1500 a month, think carefully whether you'll be comfortable with this level of debt.
If it means you have to spend less on a house purchase, so be it.
10. Don't neglect your home loan
Make sure you hunt around for the best deal (that suits your individual needs) before you lock in.