When you buy an old house, one of the first things that will come to mind is how to redesign your home. And if you are going to redo a home, especially a big one, you'll definitely need a paint sprayer.
Why?
Getting one will allow you to handle most of the home painting jobs you'll eventually encounter. As a homeowner, painting your home will save you thousands of dollars (which is what most professional handymen will charge).
Although you can save a lot of money going the DIY way, you'll need to have some solid information about what kind of paint sprayer to buy as well as the best place to get one.
We have seen this question (where to buy a paint sprayer) pop up a couple of times and have decided to write this short article that'll serve as a guide for our readers.
If you have been asking yourself this question too, then here is the answer you are looking for.
Where to Buy a Paint Sprayer: A Short Guide
1. Amazon
You may have heard/read about Amazon in one way or the other.
But if not, here is a good primer on Amazon for you:
When it comes to paint sprayers, Amazon is the first place to look. Not because they are the only supplier of paint sprayers, but because they have a broad selection of sprayers as well as varying qualities.
In addition, Amazon is a reputable merchant trusted by millions of people, so there is a slim chance you'll go wrong by shopping here.
When buying on Amazon, you have to consider a couple of factors if you want to choose the best suitable model here. Here are some of the things you should pay attention to:
Price – The quality of sprayers greatly depend on the prices. While you can get paint sprayers as little as $40, most of these are often worthless in terms of durability usability. To get the best quality, you should expect to spend $50 and above. Which takes us to the next point:
The usage – If you are going to be using the sprayer for large projects, you'll need to spend more since only the more expensive models can accommodate such projects. In this case, you'll be looking at spending $200 above.
Your level of experience – If you are buying for the first time, you'll need to take more time researching and verifying claims. Since there are many brands out there, try to know which of them will give you the best value for your money.
There is another point worth mentioning here.
Not all the sprayers on Amazon is sold by Amazon directly. Some are sold by third-party sellers on the platform.
This means that if you end up buying from third-party sellers, you may not have quite the same experience if Amazon is the direct distributor.
For instance, shipping may be slow, or the product shipped to you may not accurately fit what you find in the description.
On the plus side, most people that buy paint sprayers are generally happy with their purchase.
If you'd like to see what models are available now on Amazon and the customer reviews on them, check the link below:
2. Home Depot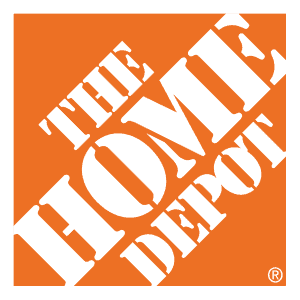 Another popular platform that hosts a lot of paint sprayers is Home Depot. Typically, Home Depot will not ship the product to countries outside the United States.
If you are buying from outside the states, you'll get better deals at Amazon since they ship to many countries of the world.
Another advantage that Amazon has over Home Depot is that they have more products in store with reviews (which often reach in the thousands for popular paint sprayers) so you can do comparison shopping much more easily.
The advantage of Home Depot (assuming you are buying from the U.S.) is that you can pick up your product in store or get it delivered to your home.
If you'd like to examine your product physically before making an order, then you should try shopping at Home Depot.
Note: there is a price differential between Amazon and Home Depot with Amazon generally having lesser prices for different paint sprayers.
If you'll like to check out products from here, check the link below:
3. eBay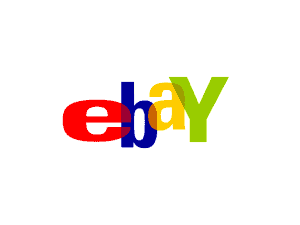 Another big retailer you want to check out is eBay. This is slightly different from the others in that it comes with more options.
If you are looking from rare, old, vintage paint sprayers, you can find them on eBay.
Moreover, you can get good quality paint sprayers on a budget, whether you are buying new or used.
In its most basic form, eBay is considered an auction platform where you can bid on items and win them when you end up as the highest bidder.
Fortunately, if you are buying a paint sprayer, you don't need to engage in a bidding war with others. Most paint sprayers here ready to be ordered.
What you need to understand is that there is no fixed price across the site like Amazon. Since the majority (if not all) the products are sold by individuals, you'll come across a lot of disparity in price.
If you are in the mood for comparison, you can check the price of the model you are interested in on Amazon and use that to gauge the price differences.
Therefore, it's important that you buy from trusted and reputable sellers. Most sellers will have a history of reviews/ratings from previous buyers. Make sure you examine all the reviews and ratings before you commit with a seller.
4. Buying Directly from the Manufacturer
The other option is to buy directly from the manufacturer. Often, this tends to be the better option. However, we've found that going on other platforms like Amazon, you can get a sprayer at a lower price.
Some of the most popular brands are Graco, HomeRight, Titan and Wagner Spray Tech.
If you are a beginner, you should try HomeRight first and then Wagner Spray Tech. With HomeRight, you get simple, beginner-friendly sprayers but these are few. Wagner also has beginner-friendly sprayers and a lot of these are available to compare.
If you are an advanced user, you may want to look at products from Graco. They have high-end paint sprayers that offers top quality performance.
You can also look at Titan if you want commercial-grade paint sprayers.
View Wagner Paint Sprayers here and HomeRight Paint Sprayers here. View Graco Paint Sprayers here.
Which Paint Sprayer Should I Buy?
We purposely want to deal with this question at the end since it's important.
Which paint sprayer is best for beginners? What if you have handled a few and now want a bigger machine?
As with buying any equipment, it all depends on your preferences and what you intend to do with it.
If this is your first paint sprayer and you don't have a big budget, then we suggest the HomeRight C800971.A Super Finish Max Sprayer. Not only is it an entry level sprayer but it also combines quality with affordability.
Also, after tracking all the paint sprayers we recommend on SprayerGuide.com, we've discovered that it has the highest number of sales (and counting). Fortunately, it's highly rated among previous users and reviewers.
If you are looking for something a little more robust, we've found the Graco Magnum X5 Paint Sprayer and the Fuji Semi-PRO 2 HVLP Spray System to be good contenders.
The Graco Magnum is cheaper and can handle most intensive painting jobs.
Finally, there are a lot of great paint sprayers out there. You just have to explore.
What Else Do I Need?
If it's just about buying a paint sprayer, receiving your order, and painting with it, it'll take you more effort to complete your job. Even with that, you've got to be skillful.
While you'll find most things that'll go with your paint sprayer on SprayerGuide.com, here are a few other must-haves for your paint sprayer.
Painting Prep Materials (this include caulking, masking tape, paint coveralls, paint gloves, strippers/removers, sandpaper, putty knives, and others)
Masks & Respirators (this includes Cartridges & Filters, respirators, and safety masks)
Wall Papers
Wall Stickers & Murals
And many others
These accessories are a one-off purchase that will contribute to your painting experience. It's not a must to buy them.
However, if you want your spray painting to be smooth (especially if you are a beginner), then it's recommended you get (at least) some of them.
Maintaining Your Paint Sprayer
This is another important topic that needs a guide on its own.
For this reason, we'll prepare another guide and then add it here when it's finished.
The crux of the matter is that to enjoy a long life on your paint sprayer, make sure you are using it properly. This is done by reading through the user manual and watching videos on how to handle it.
Also, proper cleaning is important as well as good storage.
Don't forget to like this post and share with your friends.